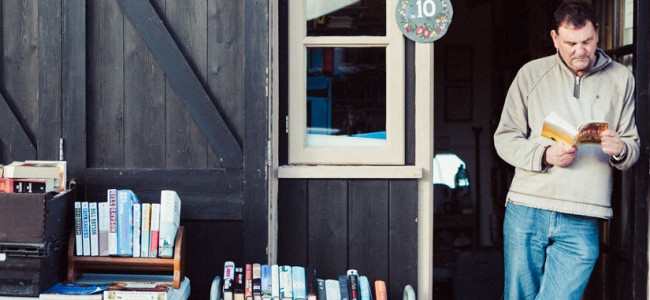 March 6, 2014 - Your Liskeard

If you've ever scratched the surface of Liskeard's history, you'll know that it's a treasure trove of interesting people and happenings. Over the centuries there have been plenty of stories to tell. From Kings and castles to mining, workhouses and people's heroes, Liskeard has certainly never been short on history and heritage.

This is our pick of the best books for the budding historian to get stuck into.
1. The History of The Borough of Liskeard
by John Allen 1856 (revised by William Paynter in 1967)
Probably the most famous of Liskeard's history books, Allen's comprehensive understanding along with Paynter's later revisions provide a detailed picture of Liskeard's long and varied history.
---
2. Liskeard Bygones
by Jack Haworth
A small book packed with gems of knowledge. Haworth was Alderman and Councillor with Liskeard Borough Council and Town Council for 27 years, and Mayor for a short time too. A keen historian, he wrote 146 articles for local papers tracing the history and stories of Liskeard. This book collates them into one well indexed and simple to follow volume you can't put down.
---
3. The Archive Photographs Series Liskeard
compiled by John Neale
This fascinating photographic collection gives a rare glimpse into Liskeard's past. Some of the images were taken as far back as the early 1900s and the book spans the entire century. A truly amazing collection illustrating the changes in Liskeard over the years.
---
4. The Lost Shrine of Liskeard
by Claire Riche
A Celtic Cornish story of the ancient Marian shrine of Liskeard, discovered by Cornish historian and writer Margaret 'Peggy' Pollard in 1955. This isn't a novel but on occasion it reads like one with pages full of mysticism and legend.
---
5. Liskeard Seen Through the Censuses
by William Harwood
A detailed and comprehensive look at life in historic Liskeard. This book trawls the censuses to reveal, amongst other things, information about population, occupations, poorhouses and religious life in Liskeard.
---
6. Concise History of Liskeard
by Tony Wood
Bringing the history of Liskeard up to the 20th Century is Tony Wood's Concise History of Liskeard. Available from Stuart House, Liskeard Museum and the Library. Look out for our interview with Tony as he takes us on a virtual tour of Liskeard's Heritage Trail, coming soon!
All of these books are available from Liskeard Library. Have you read these books? Or do you know of any others worth mentioning? Let us know below.