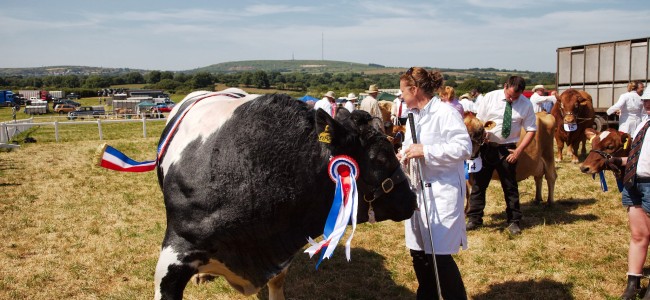 July 3, 2014 - Your Liskeard

In Merrymeet on the 12th July

It's just a few days until The Liskeard Show. Owners are busy grooming their dogs, horses are getting their coats trimmed, and people are feeding their fruitcakes in anticipation for one of the biggest shows in the South West.

There's something for all the family at this fantastic countryside event. This year there will be a Blazing Saddles Stunt Show – which we're hoping is as exciting as it sounds. There will also be a Donkey Derby and a Vintage Tractor show.

It's also an opportunity for children to see all the local livestock and for everyone to try a bit of Cornish fare. In previous years the marquees have housed demonstrations from top chefs, gardening displays, face painting and a portrait photographer. So there's plenty to explore under canvas should the weather turn.

Find out more about the Liskeard Show at www.liskeardshow.org

Entry to The Liskeard Show costs £9 for adults and £4 for 5-15 year olds (under 5s go free). There's also a family ticket offer available. You can park for free at the event, or take the free bus service from Liskeard if you fancy a pint!